Aerogard
27
Please enter your email address below and we will notify you as soon as becomes avalible.
Submit
Aerogard Odourless Fabric Spray 150g
Aerogard repellent online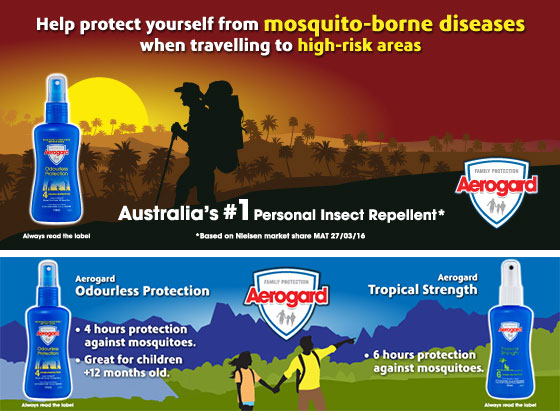 Looking for the best deterrent to keep flies and mosquitos away? Look no further than Aerogard. Deet is a tried and true ingredient that repels insects.
Aerogard is not to be used on babies, toddlers, and children under 12months unless advised by a doctor.