Aerogard
There are no products matching your filters.
Aerogard repellent online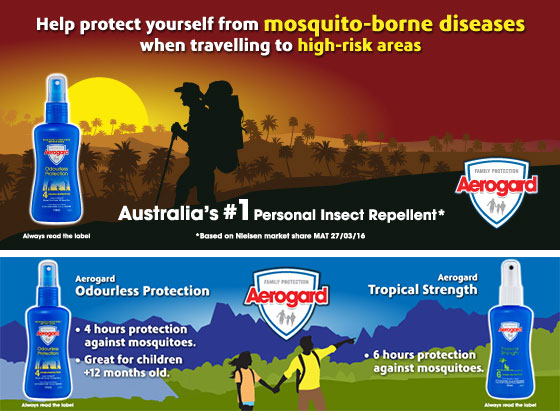 Looking for the best deterrent to keep flies and mosquitos away? Look no further than Aerogard. Deet is a tried and true ingredient that repels insects.
Aerogard is not to be used on babies, toddlers, and children under 12months unless advised by a doctor.